Regular price
$24.99 USD
Sale price
$18.99 USD
Unit price
per
Sale
Sold out
Oganikha Castor Oil - the all-natural, organic solution for healthy hair and skin. Our castor oil is made from high-quality castor seeds, carefully sourced from organic farms, and cold-pressed to retain its full nutrient profile.
Castor oil is known for its many benefits for hair and skin, and Oganikha Castor Oil is no exception. Our oil is rich in fatty acids, vitamin E, and other essential nutrients that nourish and moisturize the skin and hair, helping to improve their overall health and appearance.
When applied to the hair, Oganikha Castor Oil helps to strengthen and thicken strands, reduce split ends and breakage, and promote healthy growth. It can also be used as a scalp treatment to soothe irritation and dandruff.
For the skin, Oganikha Castor Oil is a natural moisturizer that can help to soothe dryness and inflammation, and promote a more youthful, glowing complexion. It can also be used as a natural makeup remover, or added to other skincare products for an extra boost of hydration.
At Oganikha, we pride ourselves on using only the highest quality, natural and organic ingredients in our products. Our Castor Oil is vegan-friendly, cruelty-free, and free from harmful chemicals, additives, and preservatives.
Experience the benefits of Oganikha Castor Oil for yourself, and discover healthier, more beautiful hair and skin.
Share
Ingredients

Oganikha Oils offers pure and natural castor oil rich in a fatty acid known as castor oleic acid which moisturizes your hair as well as your skin naturally.

Our Pure Castor Oil is also known for its ability to speed up the wound healing process. It also has anti-inflammatory properties that make it effective against various skin conditions. You can also apply this oil to your scalp and hair to improve the texture and shine of your hair. Plus, its antibacterial and anti-fungal properties make it safe and healthy for all skin tones and types.

Castor oil is very thick and viscous. It has many medicinal and healing uses, and the same properties that make it so effective in healing the body also make it an excellent choice for maintaining beautiful, healthy skin and hair.

Castor beans, and one might add the plant itself, are believed to have been used in early biblical times, with the ancient Egyptians being its first major consumers. Later, the ancient Greeks and other Europeans in the Middle Ages cultivated and used the plant, many of which attested to the benefits and now popular uses of castor oil! Buy your cold pressed castor oil from Oganikha today to experience all that this gem has to offer!
Uses of castor oil

-Heals dental infections

-Eliminate acne

-Sunburn treatment
Benefits of castor oil

-Hair growth

-Reduce dandruff

-Prevent baldness
Return policy

Discover our return policy page here
View full details
Definitely recommend Oganikha Castor Oil
"I've been using Oganikha Castor Oil for just a few weeks and I'm already seeing a noticeable difference in my hair. It's thicker and shinier, and I've had fewer breakage and split ends. I love that it's made with all-natural, organic ingredients, so I know I'm not exposing my hair to any harmful chemicals. I would definitely recommend Oganikha Castor Oil to anyone looking to improve the health of their hair."
Best product ever, definitely recommend
Discover the Secret of Beautiful Natural Hair!
VEGAN & CRUELTY FREE

All of our products are 100% vegan and cruelty-free.

SIMPLE & FAST

Easy to apply in one minute! 60 seconds of work, 24 hours of fun!

REUSABLE

Save time and money. You can reuse the oil up to 90 times. They make your hair soft and are also durable!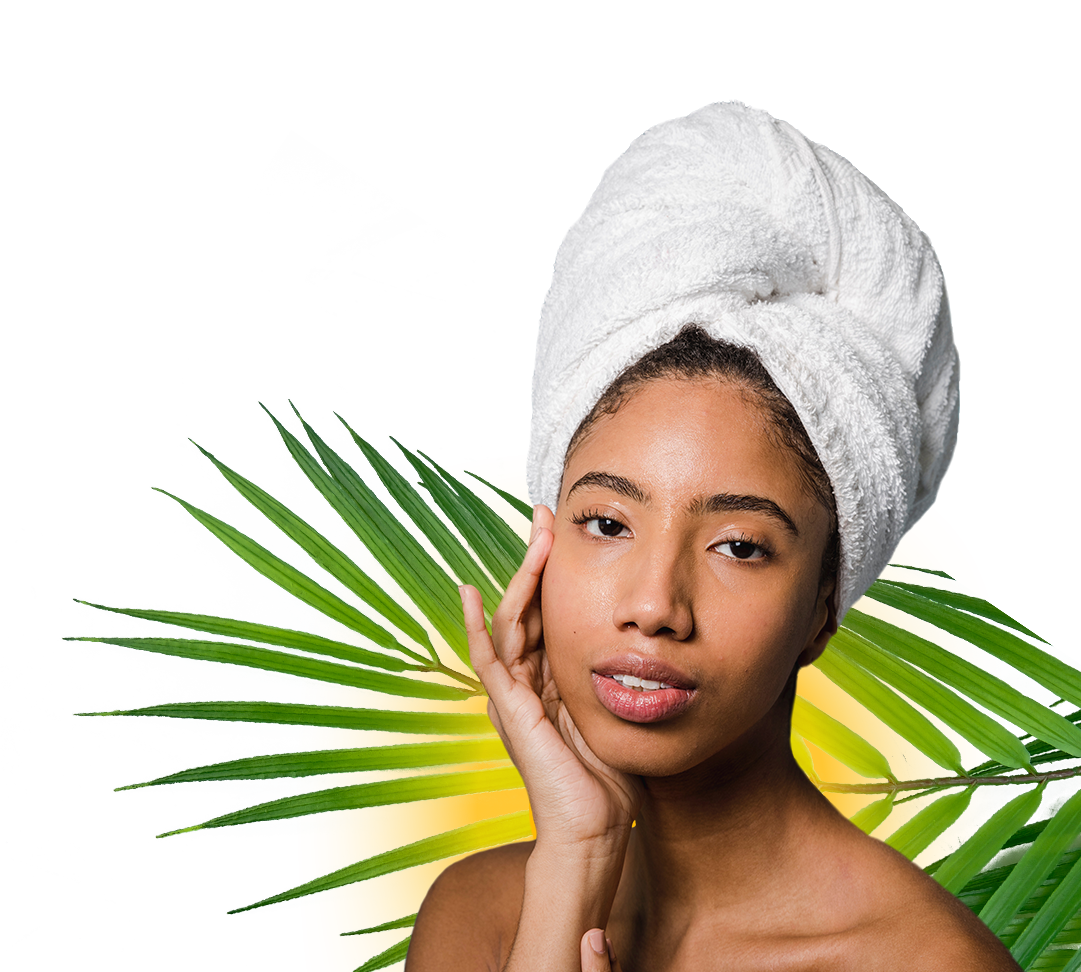 A Natural Oil to Grow your Hair
The best natural oil option to combat dryness, ritalize and nourish your curls and afros.
Questions & Answers
Can a child use the oil?

Yes, children can use it, but it is necessary to text it to see if it is not allergic.
Can I us it if i have staightening?

Yes, it is good for natural hair and straightened hair.
Can i mix it with ointment

I do not recommend mixing it with pomode better if you use it alone so you can see the effect it has on your hair.
Is it good for alopecia?

Yes, it is good for alopecia.
FAST SHIPPING

Once your order is placed, our team starts the fulfillment preocess ASAP!

PREMIUM QUALITY

Our hair growth oil go through a very thorough quality assurance process

CUSTOMER SERVICE

Have any issue? Our team of customer service is one Chat away!